I had fun and (I thought) interesting lessons for my classes today and, after spending 20 minutes on my new whiteboard drawing and question, ran into our math coach!
He reminded me that my classes were scheduled to spend the day in the computer lab doing diagnostic testing.
I guess I'm ready for tomorrow!
The CDT test is the only standardized test that I think is worth while. SBG people would love it too since it's adaptive, provides instant feedback and breaks down the scores by areas of strength and weakness. It takes a little long, but when the students complete it the second time in the spring, it shows where they have grown and by how much.
What kind of idiot WOULDN'T want to test in here!
Watching student performance on this assessment, I notice a major distinction between my classes.
My geometry students work for proficiency and score.
My pre-algebra students work for completion.
I am wondering, as I often have, if that difference in mentality is what separates these two group, or if separating them created the mentality.
Apparently, research shows that putting mid-level kids with high-level kids pushes the middle kids up and allows the high level to soar. Putting middle with low does the same.
Putting high with low hurts all of them. The high level kids aren't adequately challenged and become bored. The low level kids get frustrated at when they see themselves as being "the dumb ones" in the class and they tune out.
On top of all of that, kids in 8th grade with 3rd grade reading levels are going to be hurt in EVERY class, not just reading.
I don't know the solution, but I do know that what we're doing now isn't working. I have VERY bright kids in my low-level classes because they were lazy and "failed" before. They are now bored and disruptive.
I would like to separate my class into two or more groups, but I don't know what tasks to give them. Differentiation has always been a hated buzzword to me. My thinking was, and I'll admit still is to a certain extend, that if lessons need to be drastically differentiated, then those students should be in a different class.
And then I covered a class (during my only prep) where the students were slapping each other for fun.
Good times.
After school we had a math department meeting. My old self came back and I complained about things that the school and the board do for almost the entire time. I hate doing that, but when I get on a tear, I just can't seem to stop.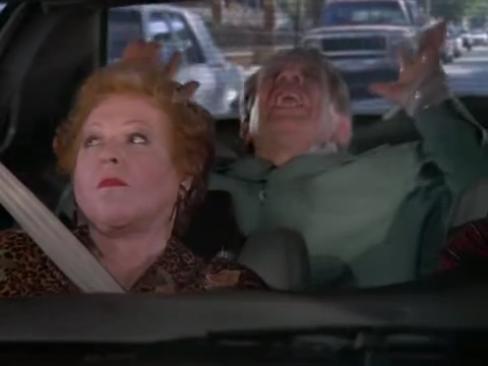 SERENITY NOW!!
WHEW! Much better!